Leadville Campus | 9:00AM Sundays
117 East 6th Street, Leadville, CO 80461
We now have a live stream of our Sunday service.
Trick or Treat Carnival | Saturday, October 28 | 11:00-2:00PM | Ruby Ranch Rd Subdivision, Silverthorne, CO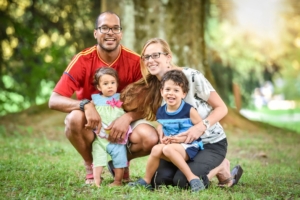 Volunteers needed  | Please bring a batch of chili, candy to pass out, and come ready to set up the neighborhood park for a Carnival. We are also recruiting a few people to help inflate and/or supervise bounce houses.
1st Sunday of Every Month | Missions Sunday
In all campuses, we will intentionally reserve the first Sunday of each month to honor our Missionaries. We invite you to worship with us through giving to the special missions offering above and beyond our tithes.
 Women's Retreat | September 29th -30th
Cultivate your personal garden to flourish and grow!  The 2023 Women's Retreat will be hosted in beautiful Colorado Springs.  We will worship together, learn from our very own Emily Brown, win prizes, and participate in any number of Colorado Springs activities.  Registration is open.  You don't want to miss this!
Family Worship Sunday | 5th Sunday
Here at Cornerstone we set aside the 5th Sunday of the month to focus on ministry as a Family. We collectively attend service and participate in a family oriented worship service with activities such as potlucks and BBQ's following the service. Come ready to celebrate
Alpha Course | Wednesday evenings 6:00-8:00PM | Potluck Dinner
This is a course we like everyone at Cornerstone to take.  A video-driven study where we delve in to the details of our faith.  Come to be encouraged, ask questions and enjoy community.  Contact Pastor Jason for details [email protected]
Who is My Neighbor? | Wednesday evenings 6:00-8:00PM | Potluck dinner | Beginning September 6, 2023
A video-based study on loving our neighbors like Jesus taught us. Contact Kimber Valentine [email protected]
The Book of Jude | Wednesday evenings 6:00-7:30PM | Here at Cornerstone | Beginning September 13, 2023
Led by Amy Peters, this is a seven-session study on the book of Jude.  We will dive into themes of being called, loved and kept and learn how to point others to Jesus in grace and truth.  Please purchase the study guide, Jude, Contending for the Faith in Today's Culture by Jackie Hill Perry.  Contact Kimber at [email protected]
Spilled Soda at Lake County High School | Tuesdays 11:30AM-1:00PM | During the School Year 

Spilled Soda is an outreach ministry for our high school and middle school students. If you are interested in coming and engaging with students contact Pastor Jason for details – [email protected]
Leadville Youth Group | 7:00PM-8:30PM Tuesdays

Middle and high school students are welcome to join us for games and snacks while we explore a Bible topic. Contact Pastor Jason for details – [email protected]
Men's Breakfast Group | 3rd Friday of each month, 7:00-8:30AM 
This once a month group, led by Heath Speckman, is eating breakfast together and going over Wild at Heart by John Eldredge. Please purchase the book linked here. Questions? Contact Heath by email at [email protected]
Prayer | 12:00PM-1:00PM Wednesdays  All are welcome to join this informal prayer time in the sanctuary.
Prayer | 8:00AM Sundays | All are welcome to join prayer time in the sanctuary.
Bible In One Year – Reading Plan |Join our campus is reading key passages throughout the whole Bible. In 15 minutes or less per day, a different theme is explored through a selection of scriptures taken from the Old and New Testaments, as well as the book of Psalms or Proverbs. Commentary from Nicky Gumbel (founder of the Alpha Course) gives excerpts full of insight, wisdom, and practical application. Click the link below to find this plan at Bible.com or in the Bible App.
Young Ladies Bible Study | Middle and High School Girl's Bible Study | Summer 2023 | The Wilson Home | Contact Kimber at [email protected] for details.
Middle and High school girls are invited to a Bible Study by Lisa Hamilton.  Please contact Kimber for more information [email protected]
All-Church Mailing | PO Box 1752, Buena Vista, CO 81211